Tutoring Good or Bad… Possibly depends on where you are in the world
As I read this BBC article (Meet the 'tutor kings and queens') yesterday, I was not really surprised at the success of these 'Tutors' in the East. After all, having been born and bred in Malaysia, where private tutoring has always had a place in the education system, it was definitely the norm, even when I was growing up.
What struck me as most interesting about the article though, wasn't actually the article itself, but the comments that came after it.
At the end of the article was a list of questions, and I suppose at some point, the public were invited to voice their opinions.
Does tutoring put too much pressure on pupils? Does it give some students an unfair advantage? Or is it offering an extra way of improving standards in schools?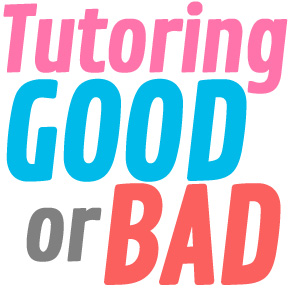 What was most telling to me about the comments was that they could broadly be divided in to Eastern and Western thoughts. Commenters from Hong Kong, India, Pakistan, China seemed to weigh in on all the negative aspects of this 'over-tutoring' phenomenon, whereas, comments from the UK and Canada have been undoubtedly positive.
So why this discrepancy?
I suppose, I am uniquely placed to offer an insight in to both angles. Having been raised as part of the over-achiever, 'kiasu' (directly translates to 'afraid to lose' but will require a whole blog post of it's own) culture of the East and now working directly in education in the West, I see both sides and how each can learn lessons from the other.
Most Western politicians, responsible for Education believe that the Education Systems of the East have surpassed all others in the ways that they have consistent produced top-performing, over-acheiving results, especially in that all important PISA study. What they often fail to see is that Education in the East is viewed solely as society's mobility factor, hence there is a great emphasis and focus on achieving excellent grades.
I suppose the most important lesson for the Western politician is that Academic Success in the East is not necessarily a product of the country's Education System, but rather a result of parental and societal expectations.
Parental influence, peer pressure and self-driven expectations to achieve the best grades academically are typical of Asian students. The bookworm, geek or nerd is held in high esteem in the Asian school system, where it is cool to be the cleverest and most outstanding student.
This is as opposed to the West where clever students are mocked, and if you do know the answer in class, it's best to keep your head down and pretend that you don't. It's much much better to be cool or popular, even if your grades count for nothing.
Also there seems to be, in the UK at least, a great unwillingness for the average person to want to strive out of their perceived 'working-class' roots to something better, whereas, in Asian cultures, there is no shame in wanting better or wanting more, and working hard to make that move upwards.
That is not to say that I agree with the way Education is being solely exam and performance-driven in the East.  It is without a doubt an immense  failing of an Education System to not be able to produce thinking, questioning citizens, typical of these Eastern Education Systems.
On the other hand, the lower demands of students in the West certainly does their students no favours.
So what lessons do you think the West can learn from the East, and the East from the West? Do share your thoughts with us.
To make sure you continue to receive interesting exciting articles at the forefront of learning with technology, remember subscribe to our updates and follow @ColorMyLearning on Twitter and Like us on Facebook.
Author: Li-ling, tweets as DrOoi and is passionate about all things learning.
You will benefit from a newsletter updates straight to your mailbox from ColourMyLearning.
Don't forget to rate this article