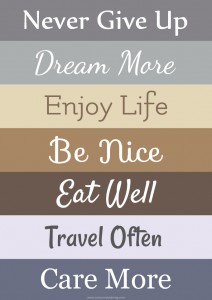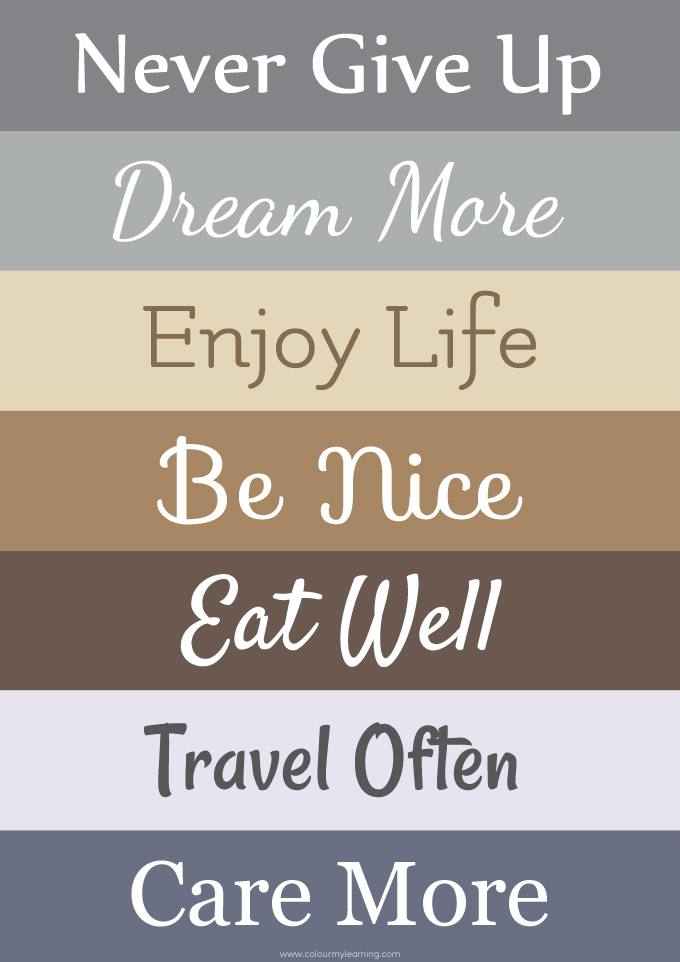 We have created a new category on this blog called 'Life'.
To start this category going, we would like to share with our readers, a 'Live Well' poster that we stumbled upon when out and about and had this designed in house.
We hope you are as inspired as we are with the message which reads:
Never Give Up
Dream More
Enjoy Life
Be Nice
Eat Well
Travel Often
Care More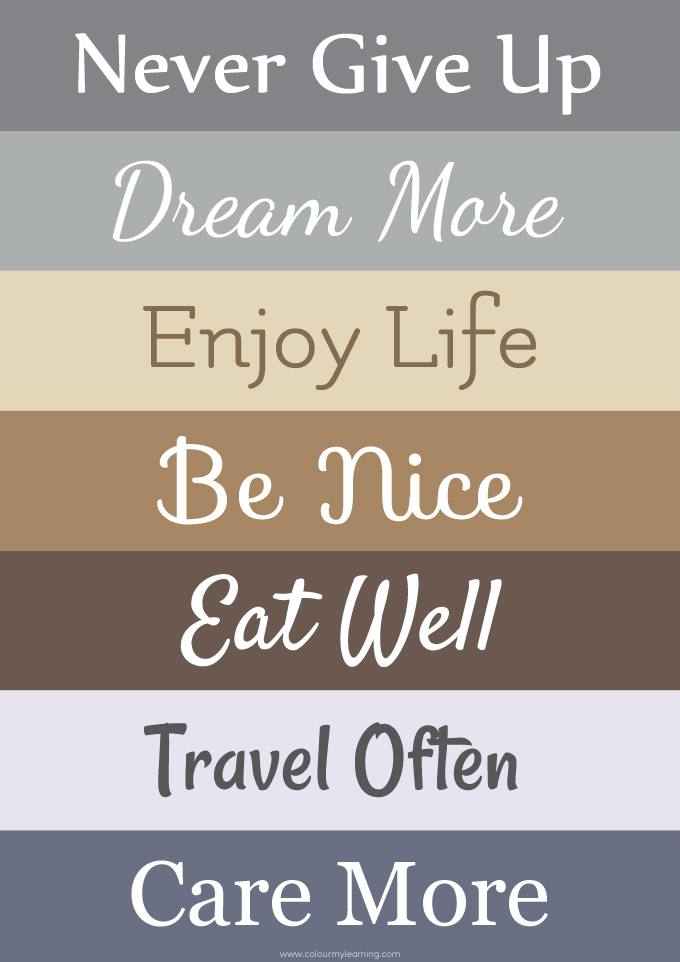 For a full A4 version that you can download and print click here.
Feel free to forward and share this with your family, friends and colleagues.
Print and frame the image for yourself or as a gift. Live Well.
You will benefit from a newsletter updates straight to your mailbox from ColourMyLearning on the use of Technology for Teaching and Learning.
Don't forget to rate the article.