When have we ever taken the time to appreciate the very thing that make us who we are? I don't mean our physical looks, the colour of our eyes or whether we have natural curls in our hair. I mean the way we feel, how we behave, the decisions and actions that we take. Thanks to Jackson Mohsenin, here is a look at an infographic of a brain that will help us understand ourselves a little better.
A product designer by profession, he lives in  Berkeley, California but made the Inforgraphic while he was in Barcelona, Spain when working on an assignment for Psychology.
He has taken design cues from an iPhone app called Colorbind. So while we are on the subject of Learning (@ColourMyLearning), here is a quick way to learn about one of the most complex parts of the human anatomy.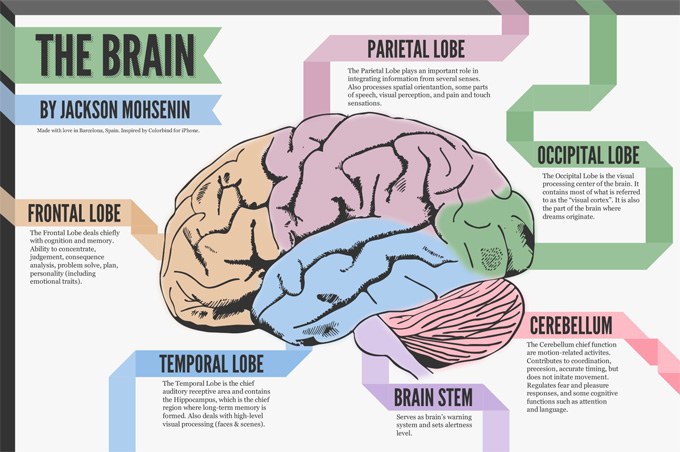 Credit to Jackson Mohsenin, Infographic of the Brain was created by Jackson Mohsenin.
You can find a bigger version of the graphic here.
You will benefit from a newsletter updates straight to your mailbox from ColourMyLearning on the use of Technology for Teaching and Learning.
Don't forget to rate this article