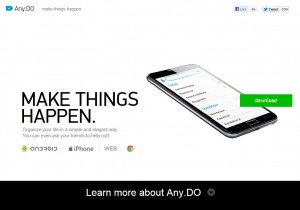 While many mobile devices, smart phones and tablets, be it on an Android or iOS platform comes with a multitude of apps pre-loaded, the one think that they lack is a good task list app.
Users would use the Notes app on their iPhone or iPad and Memo or 3rd Party Apps on the Android platform to manage their to do list.
This led developers to come up with task list apps in all 'shapes and forms' making it quite a challenge in itself to decide on one most suitable for you.
Enter Any.DO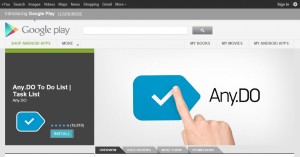 But what if I would say to you there is a task list app that is so simple and fun to use and that the only cost is your time to install it.
You can use the app to easily capture all your to do items, organise and share it with ease.
The layout is clean and simple, with clever use of transition effects taking ques from Windows Phone's fluid interface makes the app even more attractive.
The share function allows user to invite friends, family or colleague to share a task together (party, work or event) and get updates when the shared task gets updated.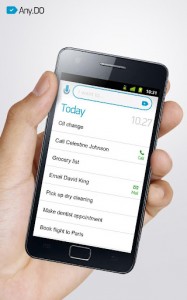 Voice recognition feature also allows the app to capture to do item by simply tapping the microphone icon.
The app also support on screen touch gestures such as swipe to mark task as complete, drag and drop or shake the clean up finished tasks.
At the point of writing, Any.DO is only supported on Android OS but iOS, Chrome and Web version is eminent.
Currently with the Android app, there are four widgets of different sizes that you can add to the screen.
Being on the Android OS, you can choose to sync the task list with Google's to do list in the inbox with future versions promising synchronisation with more platforms.
We were quite taken by the 'missed call' feature where missed call on your smartphones will be turned into a to do list to 'return the call later' or simple cancel to ignore.
Until recently, iOS 5.0 has come up with a Reminder app to address this gap but compare this to Any.DO, we still love the simplicity and its fluid interface.
For more screenshots of the app, see gallery below:
Don't forget to Rate the Article: